Jess Pedrosa
The Peanut Posse

Final Major Project



This project aims to help educate children who suffer with food allergies on how to independently manage their allergy in an engaging and positive manner. It does this through the use of narrative storytelling in the form of a children's book. The narrative centres around an evil spy team called 'The Peanut Posse' who go undercover in the food of children who are allergic to peanuts. It is up to the allergic child; Sam to defeat them by checking the allergen information on his food before he eats it.

Nod y prosiect hwn yw helpu i addysgu plant sy'n dioddef gydag alergeddau bwyd sut i reoli eu halergedd yn annibynnol mewn modd diddorol a chadarnhaol. Mae'n gwneud hyn drwy adrodd straeon naratif ar ffurf llyfr plant. Mae'r naratif yn canolbwyntio ar dîm o ysbiwyr drwg o'r enw 'The Peanut Posse' sy'n cuddio ym mwyd plant sydd ag alergedd i gnau mwnci. Tasg y plentyn alergaidd, Sam, yw eu trechu drwy wirio'r wybodaeth am alergenau ar ei fwyd cyn ei fwyta.




---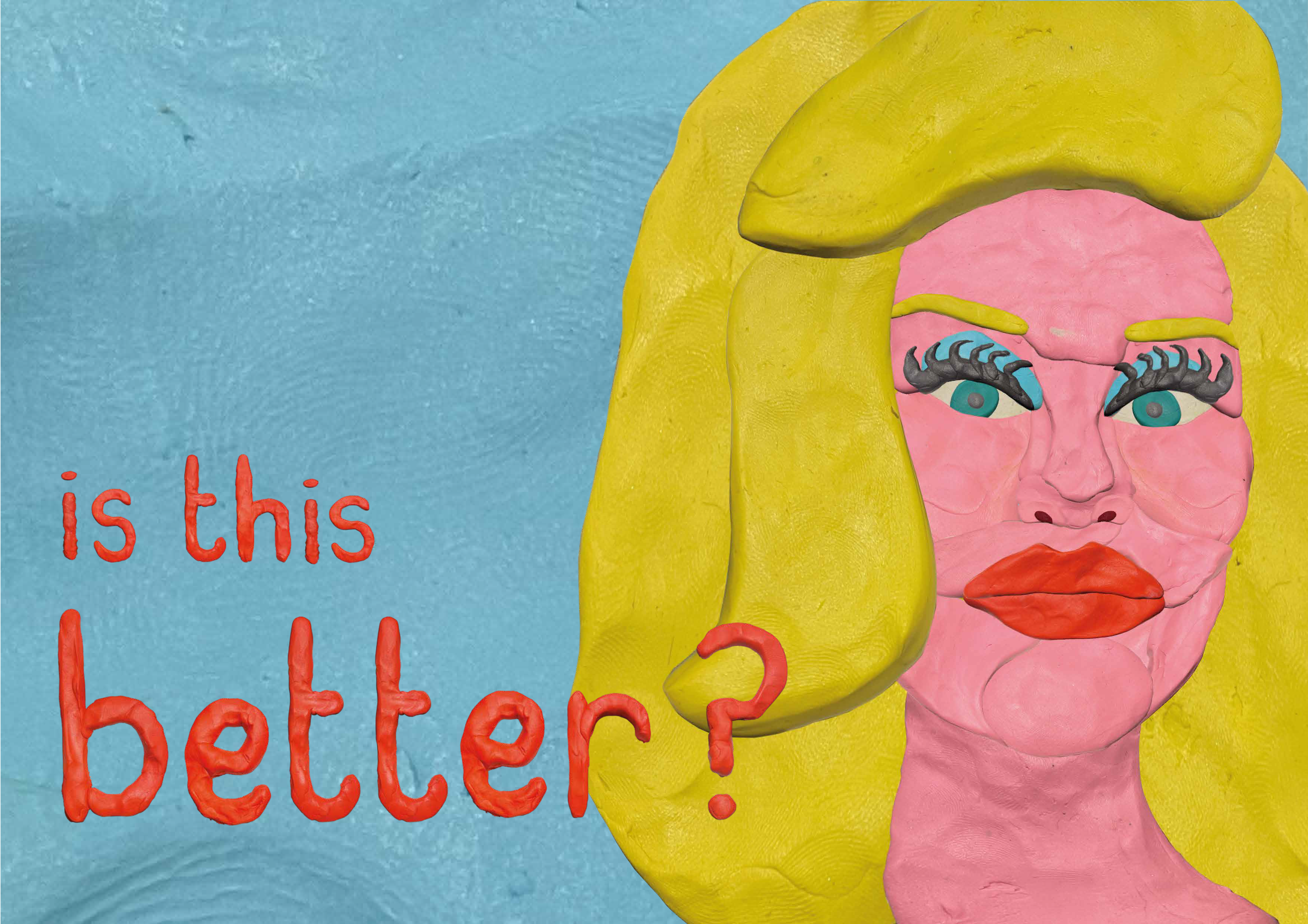 Is This Better?


Criticality



This project is a commentary on the extensive body morphing that people undergo in order to obtain the beauty standard set by society. It questions whether or not it is better to live with your natural features and allow yourself to age, or to morph your features extensively in the effort of conforming to this standard and giving into societal pressure.

Mae'r prosiect hwn yn sylwebaeth ar y morffio corff helaeth mae pobl yn ei wneud er mwyn cyrraedd y safon o harddwch a bennir gan gymdeithas. Mae'n cwestiynu a yw'n well byw gyda'ch pryd a'ch gwedd naturiol a chaniatáu i chi'ch hun heneiddio, neu i forffio eich pryd a'ch gwedd yn helaeth er mwyn ceisio cydymffurfio â'r safon hon ac ildio i bwysau cymdeithasol.



---
Website
Instagram